McClain Concepts
MEDIA ROOM BY STORY.KISSPR.COM
Stories:
News - Press Releases - Blogs
EasyAgreements.com, the online legal forms sales site, announces the release of its latest promotional videos. The videos are the first in a series of videos which showcase the various products offered by EasyAgreements.com, and give a better understanding of how those products can be used. The first video showcases EasyAgreements.com itself, and describes in less than one minute the produc...

July 20, 2012
One of the best salons in Orange County, Julian Hans, would like to commend English popstar Jessie J for deciding to donate her hair to raise money for a charity. Although Jessie J has not decided which charity she will donate to yet, she is excited to just be able to give part of herself to the community. Julian Hans is also excited for Jessie J to cut off all her locks because she is natura...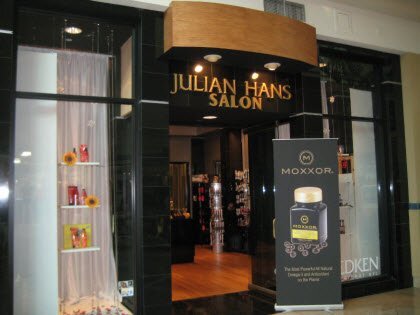 July 19, 2012
SEO expert Scott Cahill relates Orange County marketing to his recent trip to Japan. He compares and contrasts the different lifestyles of those in Japan and California and reasons why certain things work for Japan and not for California and vice-visa. Every business, every place thrives under different circumstances. As a leader in OC business consulting, McClain Concepts understands that b...

July 05, 2012
MyDivorcePapers.com announced today the release of its California divorce papers. The site, which has been in operation since 2002, has recently undergone a massive overhauling and has had its entire catalog of forms revamped and uploaded to the site. The site's new look and new forms are only the most recent changes to the online divorce forms service, with many more expected to come in re...

June 28, 2012
Orange County SEO company McClain Concepts knows the answer: maximizing each other's strengths. The key to making each project successful for the team at McClain Concept is brainstorming together, in order for each person's ideas to reach maximum potential. According to Tom Rath's Strength Finders 2.0, it is important for a person to know what he or she excels in in order to reach his or her ...

June 27, 2012
As an Orange County SEO company, the continuous changes in social media always keep us on our toes. From the first international broadcast transmission of The Beatles to live broadcasting on Youtube of Coachella, it's no wonder this generation is attached to their iPhones. Within hours, Google's SEO for top searches can change from President Obama to Kim Kardashian instantly. While sites like...

June 22, 2012
Did you ever think there would be punishments for being an iPhone junkie? With multiple leaks from Apple manufacturers, Orange County SEO company McClain Concepts thinks there are. What this means for iPhone junkies is that all your current iPhone accessories will be obsolete unless Apple decides to revolutionize its products, once again.

June 19, 2012
While Google, bing, and other search engines are constantly seeking relevancy; McClain Concepts ponders which path brings better SEO results. Einstein's theory of relatively was debated and argued over by many a great men while the concepts themselves went far over the heads of those without the intellectual abilities to understand the principles. Sometimes being brilliant is difficult and w...

June 19, 2012
Ever wanted to spice up your life with a splash of color? Well, one of the top salons in Orange County thinks summer is the perfect time to show some personality with color and highlights! Celebrity Demi Lovato knows how to have fun with her new flirty pink tips. Learn from the experts of Julian Hans what it means to add color and highlights to your wardrobe from your hair to your clothes. ...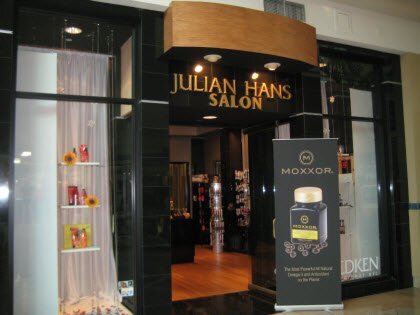 June 18, 2012
Orange County's marketing firm, McClain Concepts welcomes Candace, new intern, and shows her the ropes to success in the marketing field. Candace quickly learns that the key to McClain Concept's success is maximizing its team's talents. The team at McClain Concepts has mastered the art of social media, seo, and web design.