McClain Concepts
MEDIA ROOM BY STORY.KISSPR.COM
Stories:
News - Press Releases - Blogs
McClain Concepts, an Orange County public relations company based in Mission Viejo, used several infamous social media disasters to illustrate the need for an effective and positive PR campaign. The company, which also specializes in a wide range of business and internet related services, has been focusing many of its latest blogs on some of the disasters that have been caused as a direct re...
June 14, 2012
Orange County marketing company McClain Concepts, based in Mission Viejo, CA, has always loved a good underdog story. With the Los Angeles Kings bringing home the Stanley Cup, their story has come full circle, and the company explains why the win is so notable, particularly in the area of Orange County public relations.

June 13, 2012
Verizon could have used the help of a quality Orange County consulting team when they unveiled their Share Everything plan. The launch did not go as well as they had planned, though, and McClain Concepts in Mission Viejo, CA explains where things went wrong for the carrier.

June 08, 2012
Orange County hair salon Julian Hans is welcoming in the summer with a new Facebook timeline and an introduction to adding some spice to your summer style. One of the easiest ways to try something different without a totally different change is with bangs, and Julian Hans knows all there is to adding this to your current style and then some. Looking to spice up your summer look? Looks as if ...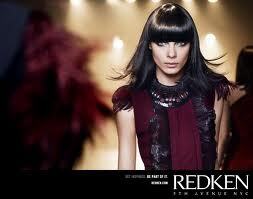 June 08, 2012
Orange County business consulting services may seem like a luxury or unneeded expense to some, but the reality is that these services can be instrumental in shaping the success of your business and public relations. Using proven strategies can be what sets your business on the fast-track to success, regardless of a business's industry. Times and trends may change-but business strategy axioms...
June 07, 2012
Orange County SEO consultants McClain Concepts have always been at the cutting edge of SEO, and the company is noticing some big changes that could soon be taking place. With Bing showing a more competitive edge, could it be the one to do the unthinkable and topple Google? And could the introduction of Yahoo Axis prove to be the dark horse in the realm of the mobile world?

June 06, 2012
Orange County advertising companies are taking lessons from the disasterous lessons that Facebook has been teaching in the days following its dismal IPO. With ads proving ineffective with 80% of users and the aforementioned IPO nightmare, what is the fate of the social media giant who seem invincible only a couple months ago?

June 01, 2012
Easyagreements.com online forms website is expected to see a resurgence in automobile bill of sale form downloads after a recent news story showed more people were qualifying for auto loans. More auto loans equated to more automobile bill of sale forms which may give some optimism the economy slowly, but surely recovering.

May 31, 2012
Many people think that viral marketing is a new phenomena, but Orange County marketing company McClain Concepts points out that this method is just as applicable in real life as it is outside of the social media realm, using three recent(ish) examples of entertainment which pushed the boundaries that had only just begun being set.

May 31, 2012
Guide to Government grants blog entry from Graceforms.com exposes folly of those distributing funds also being charged with some less then professional behavior. One Grant designed to reward efficient government in New York is surprisingly refreshing though there are no results as of yet. Regardless of the nations political climate this online grant ebook will open doors for those looking for...